Cash Bids
| Name | Delivery End | Cash Price | Basis Month | Futures Price | Basis |
| --- | --- | --- | --- | --- | --- |
| Dlvd IL River | | | | | |
Quotes are delayed, as of May 11, 2021, 10:27:33 AM CDT or prior.
All
grain prices
are subject to change at any time.
Cash bids are based on 10-minute delayed futures prices, unless otherwise noted.
---
Market Snapshot
Quotes are delayed, as of May 11, 2021, 10:27:33 AM CDT or prior.
---
Commentary
Soybeans Mixed in Early Tuesday Trading, Down in China

Soybeans are 1 cent lower to 6 cents higher in early Tuesday trading. Monday's session saw soybean futures briefly trade in the black to close the overnight gaps, but otherwise spent most of the session lower. At the close, new crop prices were down by as much as 19 1/4...

Wheat Futures up 1 to 5 Cents After Steep Monday Decline

Wheat markets are 1 to 5 cents higher this morning, a so called dead cat bounce after the sharp drop to start the week. On Monday, wheat futures had closed with 30+ cent losses, giving back most of last week's gains. Spring wheat futures were the weakest on Monday with...

Cotton Futures Extend Monday Losses This Morning

Cotton futures are down 61 to 73 points to start the Tuesday session. On Monday, prices bounced from triple digit midday losses, but were still in the red at the close. July contracts were down 119 points on the day, though new crop futures managed to climb back to close...

Hogs Back Off From Life of Contract Highs

Front month lean hog futures started the week 17 to 92 cent losses. The 2022 contracts were up on Monday. USDA's National Average Base Hog price for Monday PM was $1.48 weaker to $112.22, but the WCB average was $121.04. The May 6th CME Lean Hog Index was $109.22, up...

Corn Futures Mixed As Planting Progresses Rapidly

Overnight corn trading has futures 2 cents lower to 4 cents higher heading into the morning break. Front month corn futures were 20 to 27 1/4 cents lower on Monday. New crop prices were weaker, as December closed 4.28% lower. Preliminary open interest data shows some long liquidation, dropping 8,707...

Cattle Futures Rally Toward Recent Cash Trade Levels

Front month cattle futures closed $0.87 to $2.20 higher on Monday. June was the strongest, narrowing the June to August spread to $2.12 Cash sales were quiet as is typical on Monday. Last week's business was mostly $119, with some $117 early last week in the North. At the close,...
---
---
---
---
---
---
Local Weather
Industry, Illinois (61440)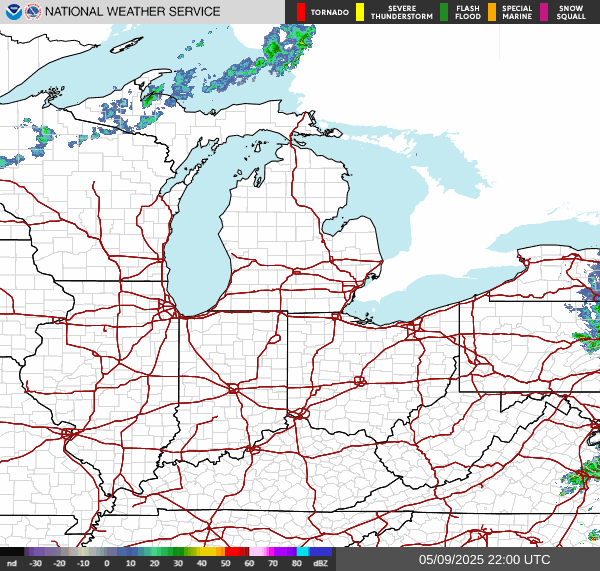 ---
Forecast
Tuesday

59°




39°




Wednesday

62°




37°




Thursday

64°




40°




Friday

64°




43°




Saturday

63°




53°



---
---