Cash Bids
| Name | Delivery End | Cash Price | Basis Month | Futures Price | Basis |
| --- | --- | --- | --- | --- | --- |
| Dlvd IL River | | | | | |
Quotes are delayed, as of July 28, 2021, 01:03:08 AM CDT or prior.
All
grain prices
are subject to change at any time.
Cash bids are based on 10-minute delayed futures prices, unless otherwise noted.
---
Market Snapshot
Quotes are delayed, as of July 28, 2021, 01:03:08 AM CDT or prior.
---
Commentary
Wheat Stayed Mixed for the Close

Despite some consolidation at midday, wheat futures closed mixed. CBT SRW futures were down 2 1/2 to 4 1/2 cents on the day. Carry from Sept SRW to Dec is 9 3/4 cents, with another 7 1/4 cents to March. KC HRW futures ended the session with gains of 1...

Soy Complex Closes Tuesday Mixed

The Tuesday session wrapped up with the soy complex having moved both directions. Beans themselves were mixed, with spread traders widening the inverses through Red Nov. Old crop August futures were 5 1/2 cents higher pulling up bean futures through Jan '22. The deferred months closed fractionally to 5 1/2...

Cattle Market Closes Lower

Turnaround Tuesday left fat cattle futures ended the session with losses of 17 to 77 cents. October contracts, with the largest OI of the nearbys, were down the most. Cash trade through Tuesday remains light, with USDA confirming limited sales from Monday in KS and WCB from $119 and $123....

Red Close for Lean Hogs

Front month lean hog futures closed the Tuesday session with losses of 20 to 67 cents, save for August which was 7 cents stronger at $107.47. USDA's National Average Base hog price for Tuesday was 45 cents weaker to $105.54. The CME Lean Hog Index for 7/23 was a penny...

Cotton Closes Black

Tuesday's cotton trading ended with the board showing 45 to 65 point gains. Dec prices were still 42 points above March, with the inverse from March to May another 71 points. USDA's Daily Spot Quotations report showed no sales in the 27th's report. The Cotlook A index pulled back by...

Corn Prices Weaken on Tuesday

Tuesday corn prices pulled back some from early session and overnight gains to close fractionally to a penny red. September '22 contracts were the weakest, as prices fell 3 1/4 cents on the session. The July '22 to Sept '22 inverse is now 47 3/4 cents. Sept to December nearby...
---
---
---
---
---
---
Local Weather
Industry, Illinois (61440)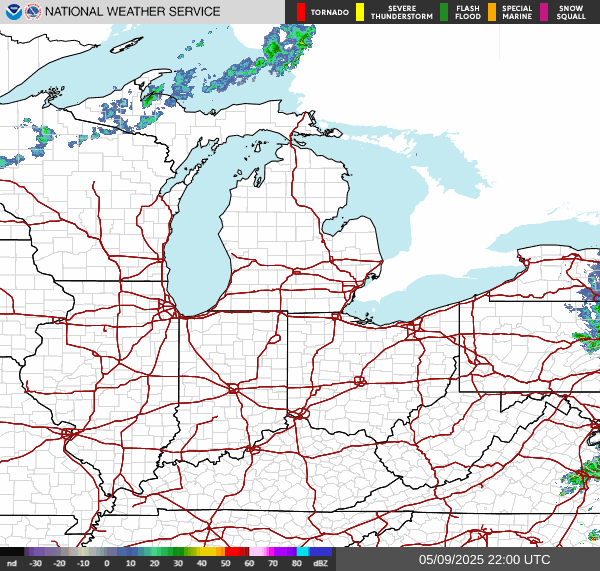 Current Conditions
Light rain
---
Forecast
Wednesday

86°




63°




Thursday

91°




71°




Friday

88°




71°




Saturday

78°




63°




Sunday

81°




66°




Monday

°




°



---
---